Get involved
There are countless ways to be a part of Queensland Mental Health Week and there's is no limit to the size or type of event you can hold. Simply, participate in a way that's meaningful to you or your community. If you want to host your own event, we've stepped it out below. And remember to make an effort to be inclusive of everyone.
OPEN NOW – apply for a QMHW Community event grant
Who should get involved?
Individuals & community groups
People power drives Queensland Mental Health Week
Invite friends, family, neighbours, team mates and work mates to join in
Get your local schools, councils, community groups, sporting organisations and businesses involved
Businesses
Great ways businesses can support Queensland Mental Health Week
Schools & Universities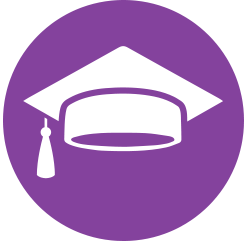 Learn lifelong life skills
Tomorrow's adults have much to contribute today: you don't have to be an adult to be a leader
Approach the Principal or Student Wellbeing Officer at your school and ask about participating in a postcard competition on a health or wellbeing theme of your choice
Universities can also participate through individually-led or student guild-led events