News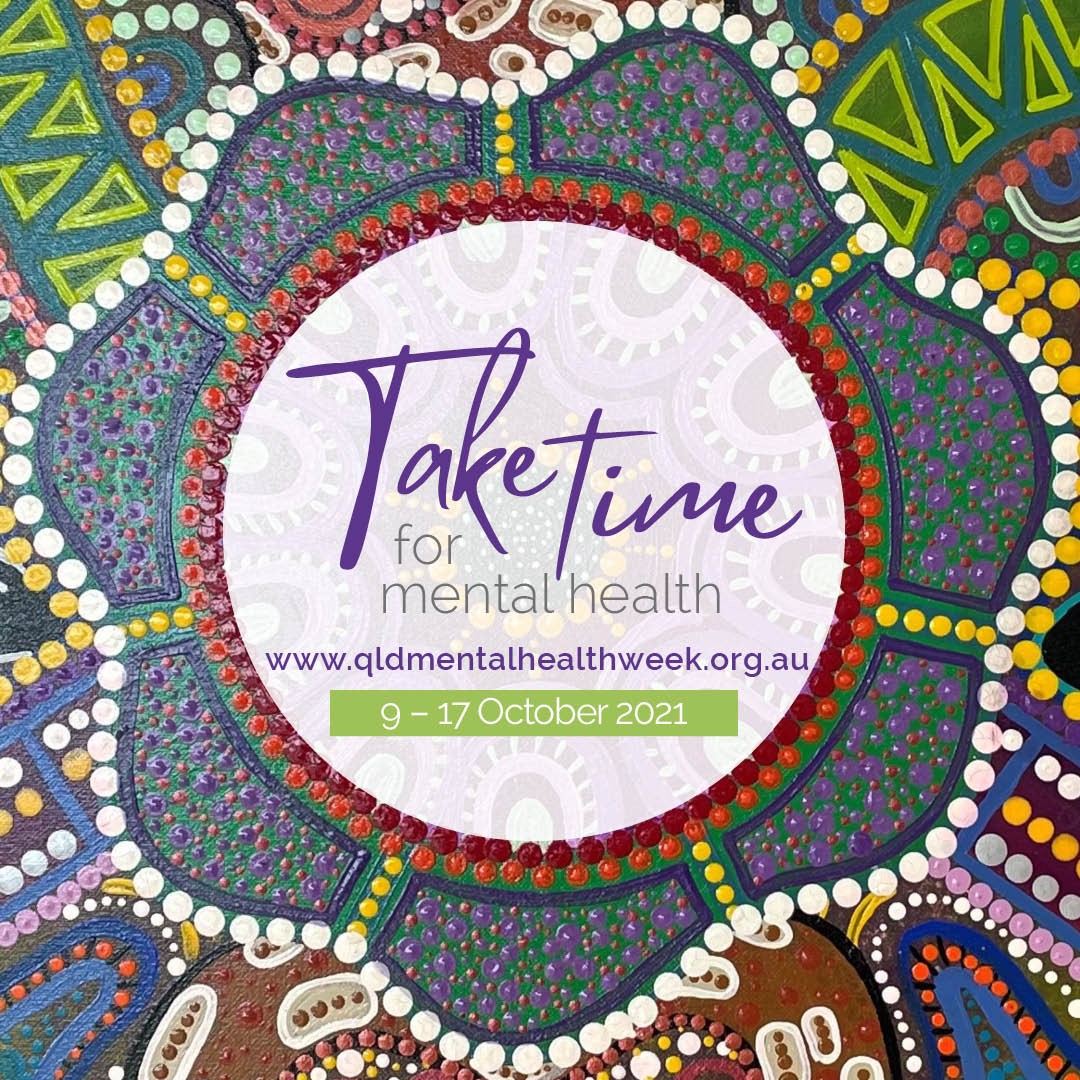 Take time for Queensland Mental Health Week 2021
Tomorrow (October 9) marks the start of Queensland Mental Health Week 2021, and hundreds of events, activities and conversations are set to occur in celebration during the coming week.
Funded by the Queensland Mental Health Commission, Queensland Mental Health Week is coordinated by CheckUP and delivered by a strong cross-sector collaboration.
"Queensland Mental Health Week provides an opportunity to promote positive mental health and wellbeing to our communities and aims to reduce the stigma associated with mental illness," Queensland Mental Health Commissioner Mr Ivan Frkovic said.
"The week also offers us the opportunity celebrate the contribution of the mental health and community sectors and the wonderfully dedicated staff in them."
The theme for 2021 is, 'Take time – for mental health', so Queenslanders are being encouraged to focus on the things that can sustain and maintain their wellbeing.
"There is no question that this past year has taken, and continues to take, a toll on our mental health and wellbeing," Mr Frkovic said.
"This year as we commemorate Queensland Mental Health Week, it is more important than ever for us to take time for our own mental health, learn the skills to build positive wellbeing, and to look out for those we know and love.
"A conversation can play a powerful role in connecting someone to the care they need. This can be as simple as asking, 'how are you doing?', 'can I do anything for you' or 'are you okay?' and showing people that you care."
CheckUP CEO Ann Maree Liddy encouraged Queenslanders to get involved in the week.
"From hosting or attending an event, to spreading the word and starting conversations, everyone can play a part in making Queensland Mental Health Week 2021 a success," Ms Liddy said.
"Ideas and tips for how you can mark the week, as well as helpful resources, are on the Queensland Mental Health Week website."
There are already over 300 events on the Queensland Mental Health Week website. Many events will link with local mental health services and focus on wellbeing education, as well as incorporate this year's theme.
To learn more visit www.qldmentalhealthweek.org.au.
For 24/7 crisis support, call Lifeline on 13 11 14, or the Suicide Call Back Service on 1300 659 467. In an emergency, call 000.
– ENDS –
Ways to get involved
Host an event. Promote activities that enhance mental wellbeing through hosting your own QMHW event! Each year hundreds of events are held, including those organised by schools, workplaces, community groups, individuals, local and state governments! Register your event on the QMHW website.
Attend an event. To find out what is happening in your local area and the contact details for event organisers, visit the QMHW events page.
Take time for your own mental health. Take heed of this year's theme and take steps to promote better mental health within yourself by engaging in the building blocks of wellbeing.
Get healthy— being active and eating well is good for your mind as well as your body
Keep learning— learning new things can make you more confident as well as being fun
Show kindness— practising small acts of kindness, volunteering time, or simply helping a friend in need can help you feel more satisfied with life
Connect— spending time with other people is important to everyone's mental wellbeing
Take notice— paying more attention to the present and the world around you helps relieve stress and enjoy the moment
Embrace nature— connecting with the outdoors and taking care of the planet is the best recipe for world wellbeing
Start a conversation. It is time we encourage everyone to be more open about mental health and help put an end to the stigma and discrimination that can prevent people from having life-changing conversations. Reach out and check in on those you love and encourage others to get involved in raising awareness.
Media information and publicity contacts
Download the 2021 Queensland Mental Health Week media kit here.
For interviews with Queensland Mental Health Commissioner Mr Ivan Frkovic, please contact media@qmhc.qld.gov.au.
For general media enquiries and assistance in reaching out to event hosts in your area, please contact Queensland Mental Health Coordinator Lisa Maynard via lmaynard@checkup.org.au or by calling 0428 433 572.
You can search for events happening in your area: https://www.qldmentalhealthweek.org.au/search-events/.
Visit the Mindframe website at mindframe.org.au for advice on how to support safe media reporting, portrayal and communication about suicide, mental ill-health, and problematic alcohol and other drug use.
Back to News
Stay informed
For all the latest on Queensland Mental Health Week, subscribe to our eNews.