News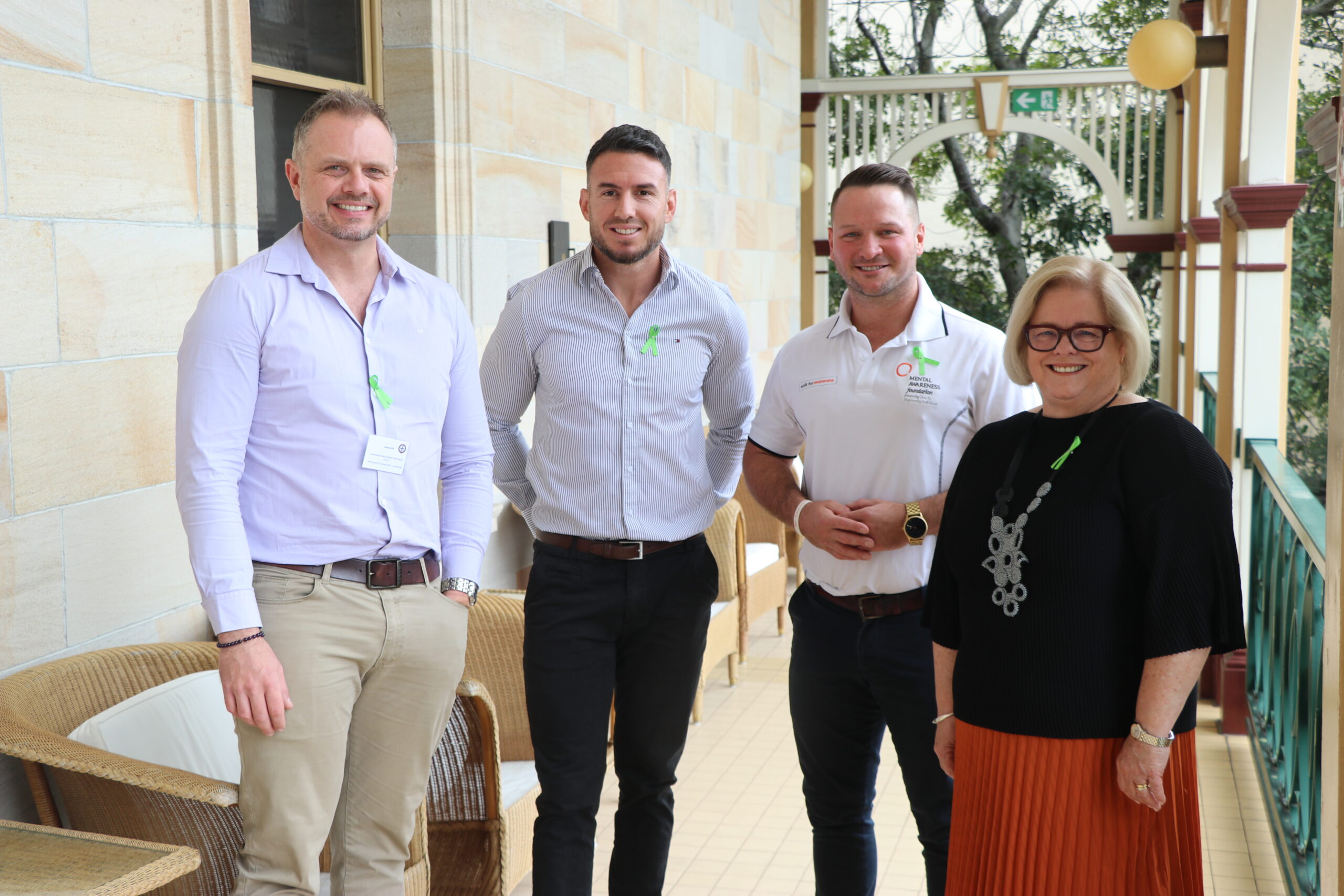 Call for increased Awareness, Belonging, Connection this Queensland Mental Health Week
Almost half of all Australian adults will face mental ill-health during their lives and on average nine people die every day by suicide.
This year, Queensland Mental Health Week is focusing on awareness, belonging and connection with the aim of making change and helping increase community understanding of the factors that help enhance mental wellbeing.
Hundreds of events, activities and conversations are set to take place across the state from Saturday 8 October to Sunday 16 October to mark Queensland Mental Health Week.
Australia's largest mental health walk, the Walk for Awareness, will officially kick off the celebrations on Sunday 9 October. To signify the heavy burden mental health challenges can cause, former Brisbane Broncos player and mental health advocate Darius Boyd will join with fellow advocate and 2019 Queensland Mental Health Week Individual Contribution to Mental Health Award winner James Hill in wearing a 9kg weighted vest while walking the 9km course.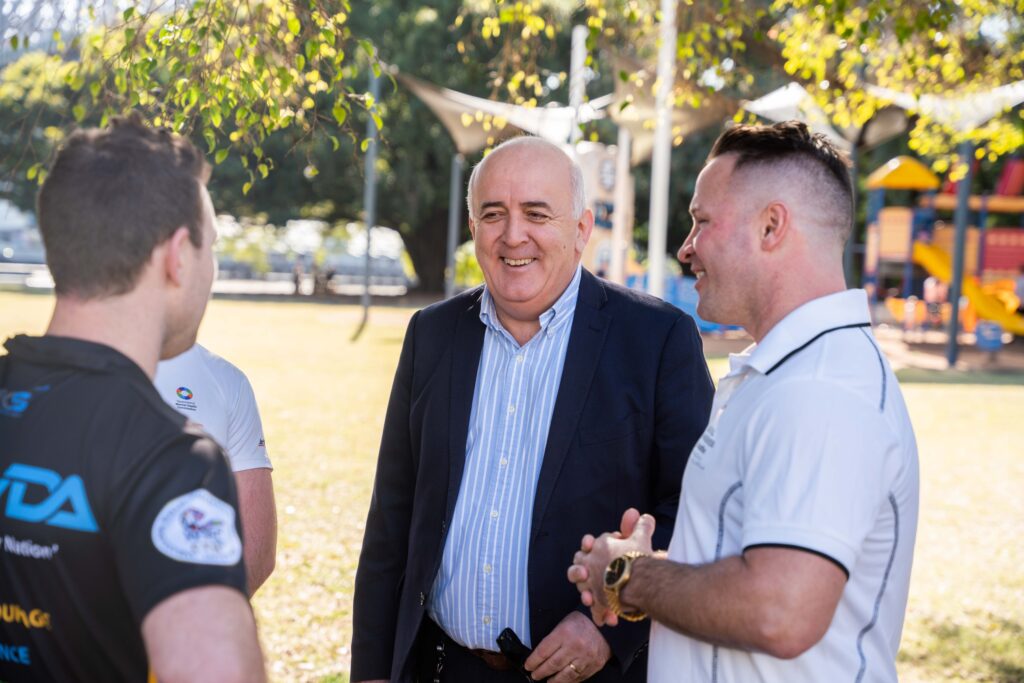 Funded by the Queensland Mental Health Commission, Queensland Mental Health Week is coordinated by CheckUP and delivered by a strong cross-sector collaboration. The 2022 theme 'Awareness, Belonging, Connection' reflects the important factors that help people maintain positive mental health and wellbeing.
Queensland Mental Health Commissioner Ivan Frkovic said Queensland Mental Health Week served to remind all Queenslanders to prioritise their mental health and wellbeing.
"Queensland Mental Health Week events and activities provide a focal point for awareness, education, and understanding of mental health and wellbeing, and help foster community connection and inclusion for those living with mental illness, their families, carers, and support people," Mr Frkovic said.
"Anyone can be susceptible to mental ill-health.
"Importantly, increased community awareness helps break down stereotypes around mental illness and helps people recognise stigma when it occurs."
CheckUP CEO Ann Maree Liddy said there are many ways people can participate in Queensland Mental Health Week, including hosting or attending an event and starting conversations on mental health.
"There are already over 350 events registered on the Queensland Mental Health Week website, which means there will be lots of opportunities for Queenslanders to connect," Ms Liddy said.
"Queensland Mental Health Week is a time when people are prompted to find out more about mental health and seek help for problems they may be facing.
"A conversation can play a powerful role in connecting someone to the care they need."
Brisbane brothers, Tudor and Wesley Vasile, founded the Mental Awareness Foundation and Walk for Awareness event after tragically losing two close friends to suicide. Now, their mission to create opportunities where open conversations around mental health can occur is helping to break down the stigma.
"We want to help create a mentally well community and encourage everyone to come together and participate in the Walk for Awareness, in Brisbane, or anywhere in Australia with our virtual walk option," said Tudor Vasile.
"Although we're addressing a serious issue, the Walk for Awareness event has a fun and inspiring atmosphere that fosters community and connection while also moving our bodies to promote holistic wellness."
Due to their own experiences with depression and passion for mental health advocacy, Darius Boyd and James Hill are set to take on the Walk for Awareness with a 9kg vest to acknowledge the weight and burden many people carry in silence.
"I'm pleased to be throwing my support behind Queensland Mental Health Week and the Walk for Awareness event to help raise awareness of the prevalence of mental health issues, reduce the stigma attached and showcase the importance of friendship and connection through hardship," Darius Boyd said.
To learn more about Queensland Mental Health, search for events, download resources, and find support services, visit qldmentalhealthweek.org.au.
For 24/7 crisis support, call Lifeline on 13 11 14, or the Suicide Call Back Service on 1300 659 467. In an emergency, call 000.
– ENDS –
Safe media reporting
Visit the Mindframe website at mindframe.org.au for advice on how to support safe media reporting, portrayal and communication about suicide, mental ill-health, and problematic alcohol and other drug use.
Publicity contacts
CHECKUP – Lisa Maynard, Marketing and Communications Manager, CheckUP, lmaynard@checkup.org.au, 07 3105 8308, 0428 433 572
MAf – Hannah Fraser, Account Manager, Sabio, hannah@sabio.com.au, 07 3854 1455, 0416 881 629
QMHC – Melanie Pennisi, Senior Communication Officer, Queensland Mental Health Commission, melanie.pennisi@qmhc.qld.gov.au, 07 3244 9253
Back to News
Stay informed
For all the latest on Queensland Mental Health Week, subscribe to our eNews.