Events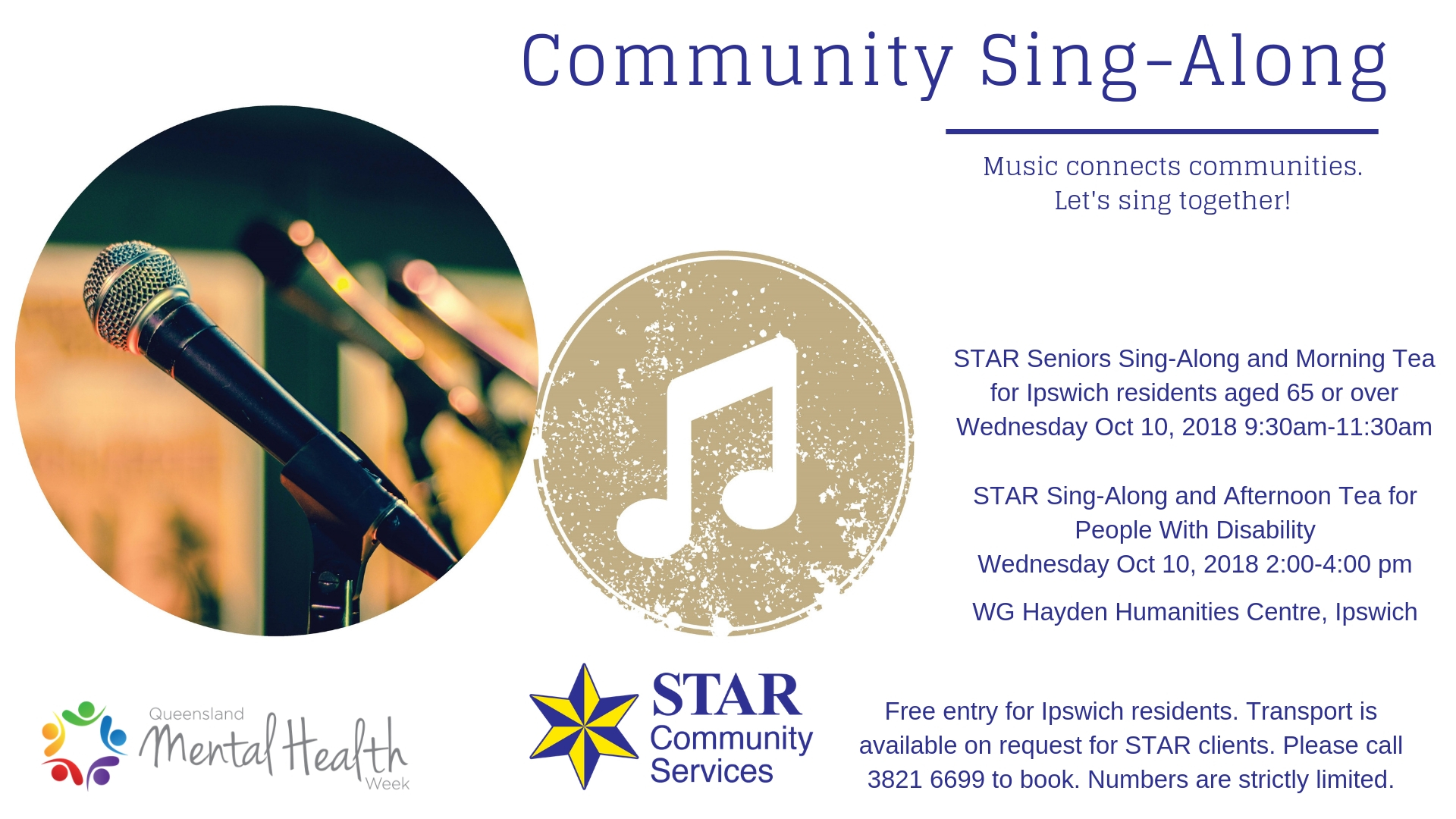 STAR Sing-along for people with disability (Ipswich)
STAR Sing-along for people with disability (Ipswich)
Date & Time
Wednesday, October 10 2018, 2:00 pm
Location
56 South Street, Ipswich QLD, Australia
Organiser
STAR Community Services
Music breaks the barriers of age and abilities and boosts our sense of wellbeing.
STAR Community Services is inviting people with disability to a musical afternoon! Sing along with Alchemy Choir or simply listen and enjoy the melodies. Bring along old friends or make new ones. Connect with other community members over complimentary afternoon tea.
Call 3821 6699 to book.
Back to Events