Events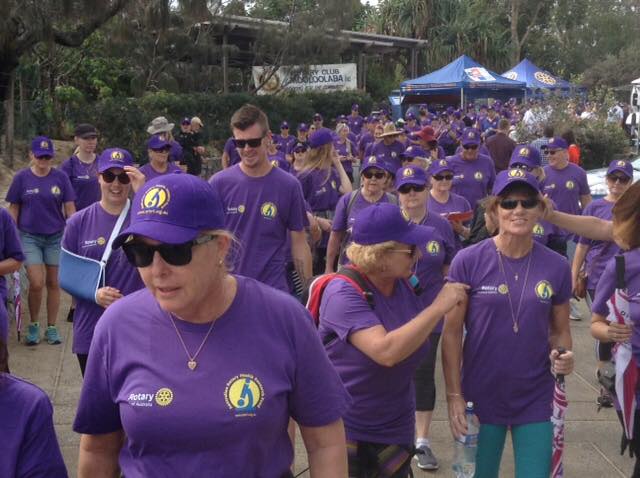 Rotary Walk for Mental Health (Sunshine Coast)
Rotary Walk for Mental Health (Sunshine Coast)
Date & Time
Sunday, October 13 2019, 8:00 am
Location
Arthur Parkyn Park, Parkyn Parade, Mooloolaba QLD, Australia
Organiser
Rotary Club of Mooloolaba
October is Rotary International "Mental Health Awareness" month and the Rotary Club of Mooloolaba will be holding our 4th "Rotary Walk for Mental Health" on the 13th of October.
The purpose of the walk is to raise awareness of mental health issues in Australia. The walk will start behind the Mooloolaba Surf Living Saving Club in Arthur Parkyn Park Mooloolaba. Participants have the option of walking to either the Alexander Headlands Surf Life Saving Club or the Maroochydore Surf Life Saving Club, and return to Mooloolaba.
ALL money raised goes to "Australian Rotary Health" (ARH) for research into Mental Health. The anticipated number of walkers this year is between 800 and 1,000 participants.
We have amazing support from the local newspaper, radio, and local community as a whole. Each year the walk gets bigger and bigger, with 170 walkers in the first year (2016), increasing to 600 in 2018, and hopefully lots more this year. The walk is certainly about raising funds to support research into Mental health areas, but also extremely important to have the conversations that we have witnessed to, in regard to personal stories of suicide and family depressions.
Back to Events