Events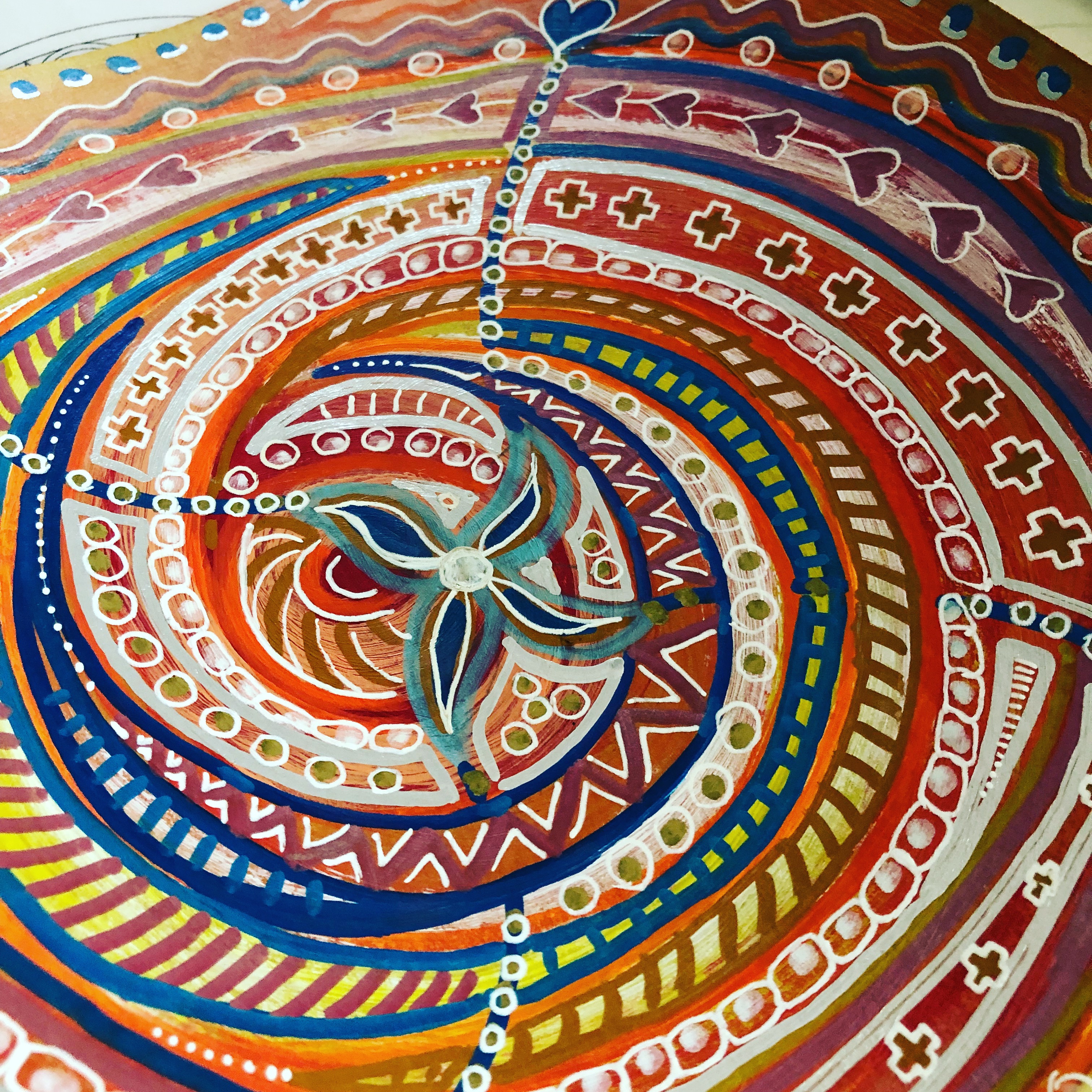 Mandala Magic Art Workshop for Adults and Teenagers (Brisbane)
Date & Time
Saturday, October 12 2019, 9:00 am
This workshop will introduce the role of mindfulness in creativity and give participants a taste of what it's like to TAKE TIME to slow down to enjoy the process of art-making.
This will be a special day to recharge, while learning new skills that can be used again and again at home, to lower your stress levels and increase your enjoyment of life.
Surprise yourself with the power of drawing and painting, while also learning how to include other art media to create interesting surfaces and more meaningful marks. It is encouraged that you bring some of your own items such jewellery or small ornaments (to draw) and interesting papers, coloured threads or images (to use) as they will help to inspire and personalise your work.
Participants will complete more than one artwork over the course of the day.
A maximum of 10 participants, ensures individual support and attention from your teacher.
Time: 9 am – 3 pm
Price $150 pp. Morning tea and all materials are provided. Please bring your own lunch or visit a nearby café.
Back to Events