Events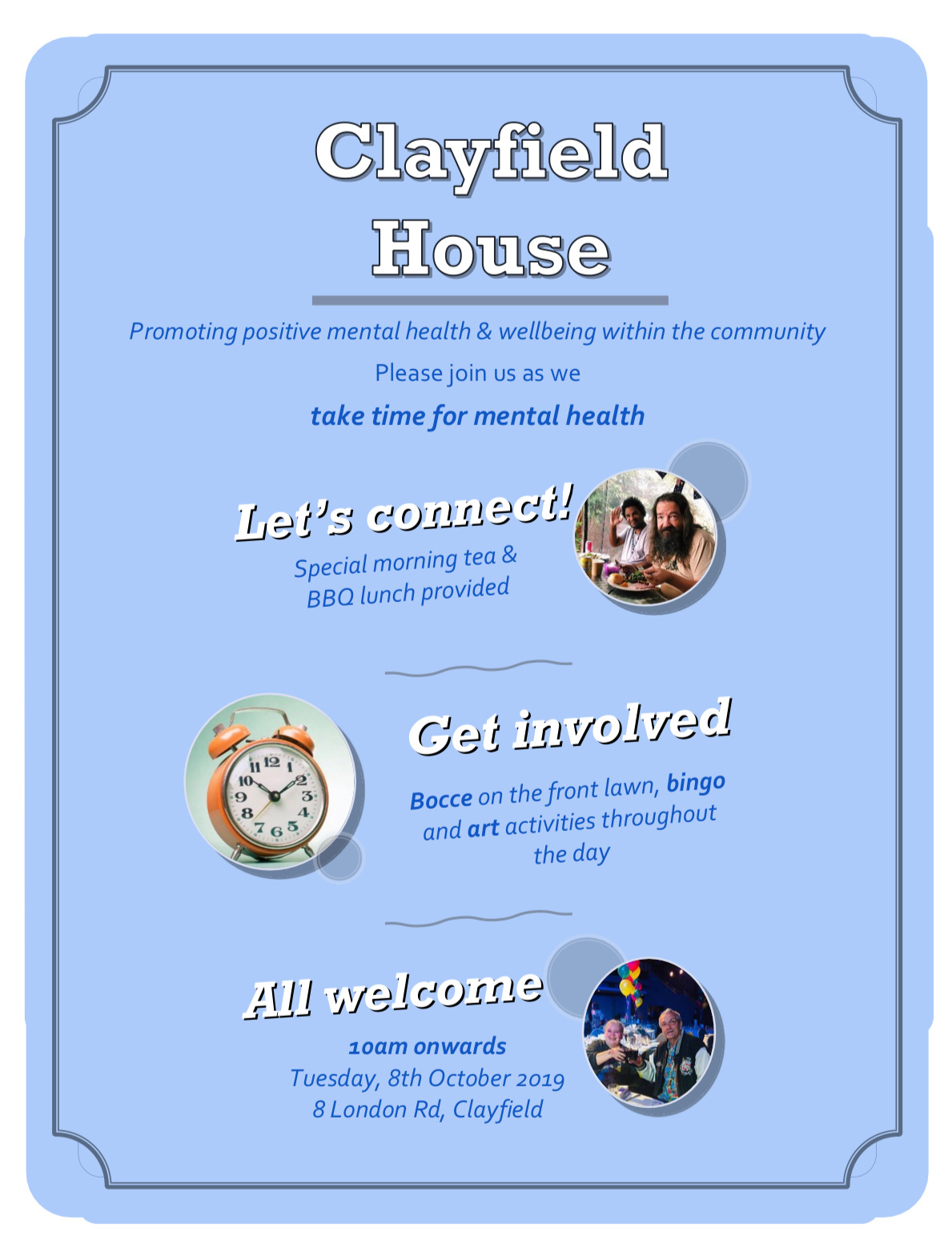 Clayfield House Connect
Date & Time
Tuesday, October 8 2019, 10:00 am
Location
Clayfield House, 8 London Rd, Clayfield QLD 4011, Australia
Organiser
Clayfield House
Clayfield House takes time for mental health!
We are pleased to announce that we will be hosting an event during Queensland Mental Health Week. We warmly invite you to take some time out of your day to take part in meaningful conversations with the staff and residents of Clayfield House; as well as local support and mental health agencies and organisations. A special morning tea will be provided to guests and residents, as well as a delicious BBQ lunch! Activities will be run throughout the day, including bocce on the front lawn, bingo, and a pool competition.Our resident artist will be painting a special mural on one of our hallway walls. Residents can add their own hand print to a beautifully hand-painted tree; representing our values of personal growth, care, and a sense of community.
We look forward to seeing you all there!
Back to Events