Events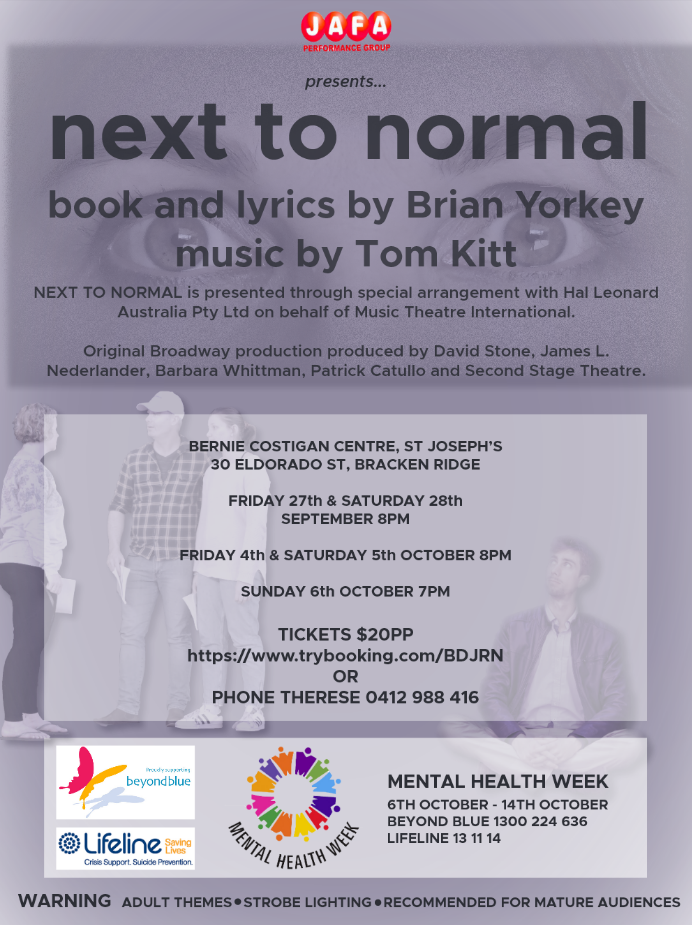 JAFA presents "Next to Normal" (Brisbane)
JAFA presents "Next to Normal" (Brisbane)
Date & Time
Friday, September 27 2019, 8:00 pm
Location
30 Eldorado Street, Bracken Ridge
This Pulitzer Prize winning musical provides audiences with an insight into the frustration, pathos and heartbreak that occurs in a family trying to cope with a wife and mother affected by Bipolar Disorder. There are moments of levity and moments of seriousness brought to life through an energetic, rock infused score.
There will be five performances, ranging from Friday September 27 to the final night on Sunday October 6 (please check booking website for full times and dates).
The Bernie Costigan Centre will be converted into a more intimate space to bring the audience into the home of this family looking for something "next to normal". Tickets are $20pp and are limited to 130 per performance, so make sure you book in early.  All profits to Headspace and Centacare's Catholic Psychiatric ministry.
Back to Events