Events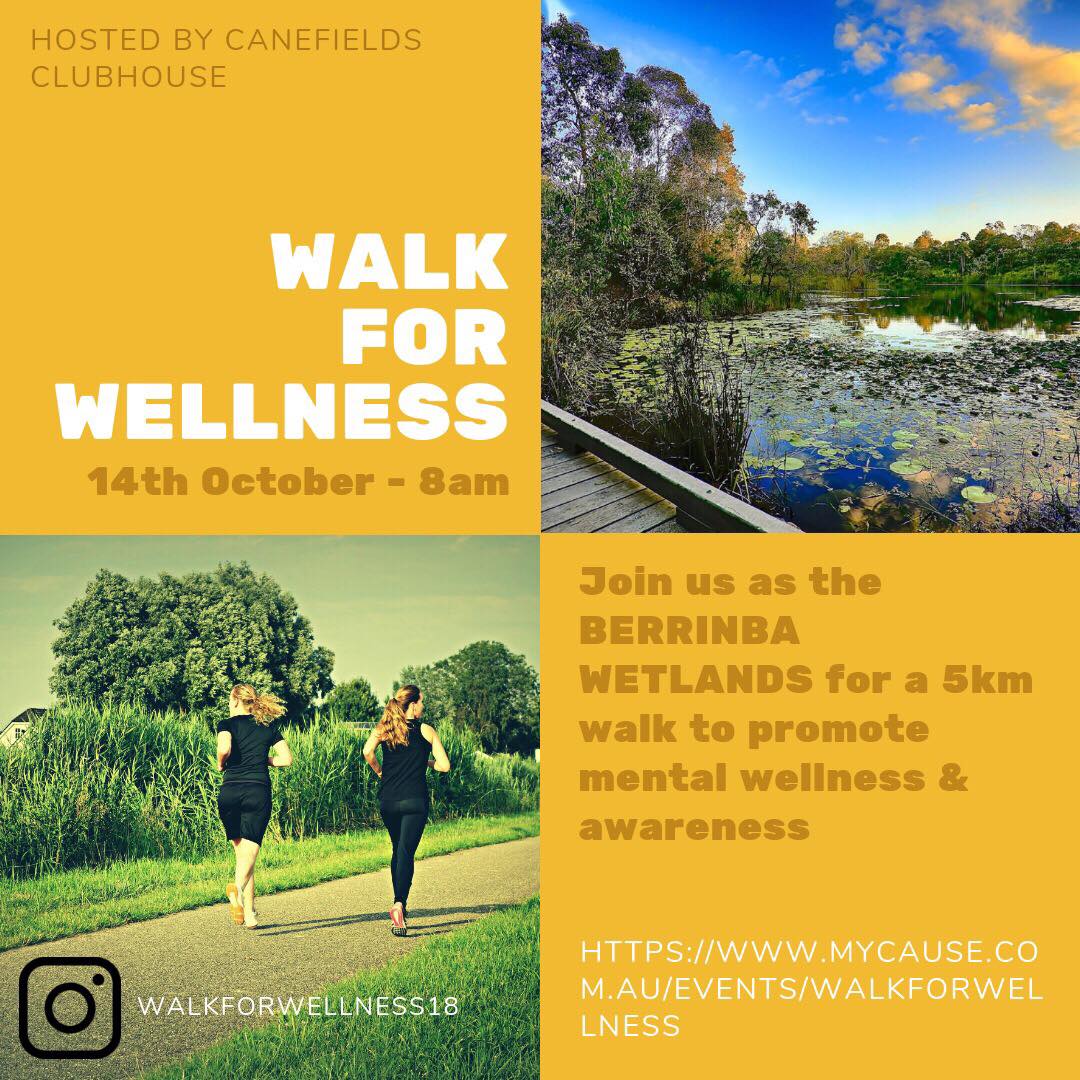 Canefields Clubhouse Walk for Wellness 2018 (Logan)
Canefields Clubhouse Walk for Wellness 2018 (Logan)
Date & Time
Sunday, October 14 2018, 8:00 am
Location
BERRINBA SANCTUARY, Browns Plains Road, Berrinba QLD, Australia
Organiser
Unit 2/ 11-13 Logandowns Drive Meadowbrook, QLD 4131
Canefields Clubhouse Walk for Wellness is an annual 5km nature walk circuit in the picturesque Berrinba Wetlands designed to create a conversation around mental wellness. It is our belief that each person is valuable and we use our walk to affirm and place worth on each person regardless of any label placed on you. To us YOU ARE SPECIAL. #YAS
This is our major event for Sunday 14th October 2018 – the closing day of Mental Health Awareness Week.
The Berrinba Wetlands, 80 hectares of natural beauty and recreational facilities. There are 430,000 new native plants, 100 nesting boxes for birds, possums and gliders, and 8 km of walking tracks for everyone to enjoy.
Get close to nature and learn more about the natural environment at Berrinba. South West 1 highlights the best of local flora and fauna, with a key focus on preserving the environment for future generations. It is a nature lover's haven in the heart of Logan.
Create a team of friends and families and come have some fun on the last day of Mental Health Awareness week to celebrate mental wellness. Start the process by registering on our event page and invite friends and family to join your team. Its only $10.00 per person to register this year and children up to 15 years of age are free.
Great atmosphere, lots of fun for young and old – disability access to the entire walk, pets are also welcome to join in the fun.
BBQ / Sausage Sizzle to enjoy – kindly provided by Local  Rotary Club.
Live radio broadcasts from the walk, lots of cool prizes to be won
YAS – See you all there
Back to Events