Events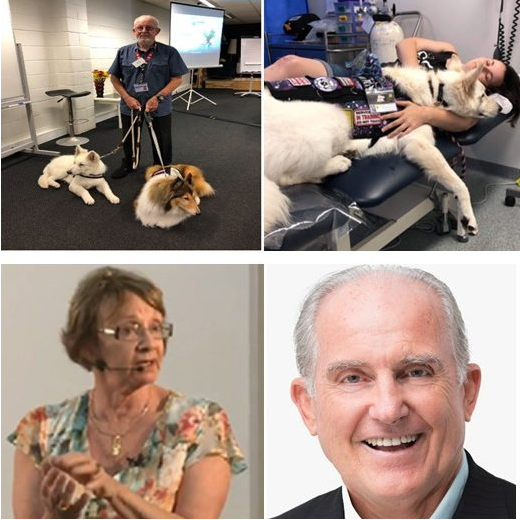 Building Emotional Resilience for PTSD Sufferers (Acacia Ridge)
Building Emotional Resilience for PTSD Sufferers (Acacia Ridge)
Date & Time
Saturday, October 5 2019, 8:30 am
Location
13 Coley Street, Acacia Ridge QLD, Australia
Organiser
Paws for Hope & Understanding Inc
This one-day free training will run from 8.30am registration, seminar 9am to 5pm, and focus on PTSD sufferers and their families.
The venue is the Acacia Ridge Community Hall.
Participants will be introduced to using a Task Trained Service Dog by Trainers Bob & Hannah Richards to support them in gaining essential health life balance so they can move from stress to strength and become more emotionally resilient.
Individuals will learn from Drs John and Judy Hinwood on how to identify life stressors and develop unique evidence-based tools and strategies to manage and reduce stress. The outcomes are that individuals will be more agile, have grit, mental toughness and can bounce back.
It is a highly practical, straight forward, results-based program, that works.
Thus, the training works to support individuals and their dogs to bring about sustained integration of the mental, emotional, physical and energetic aspects of creating well-being.
Morning & afternoon tea as well as lunch will be provided. There is no cost but YOU MUST BOOK YOUR TICKETS online here or call 1 300 663 979.
Back to Events