Events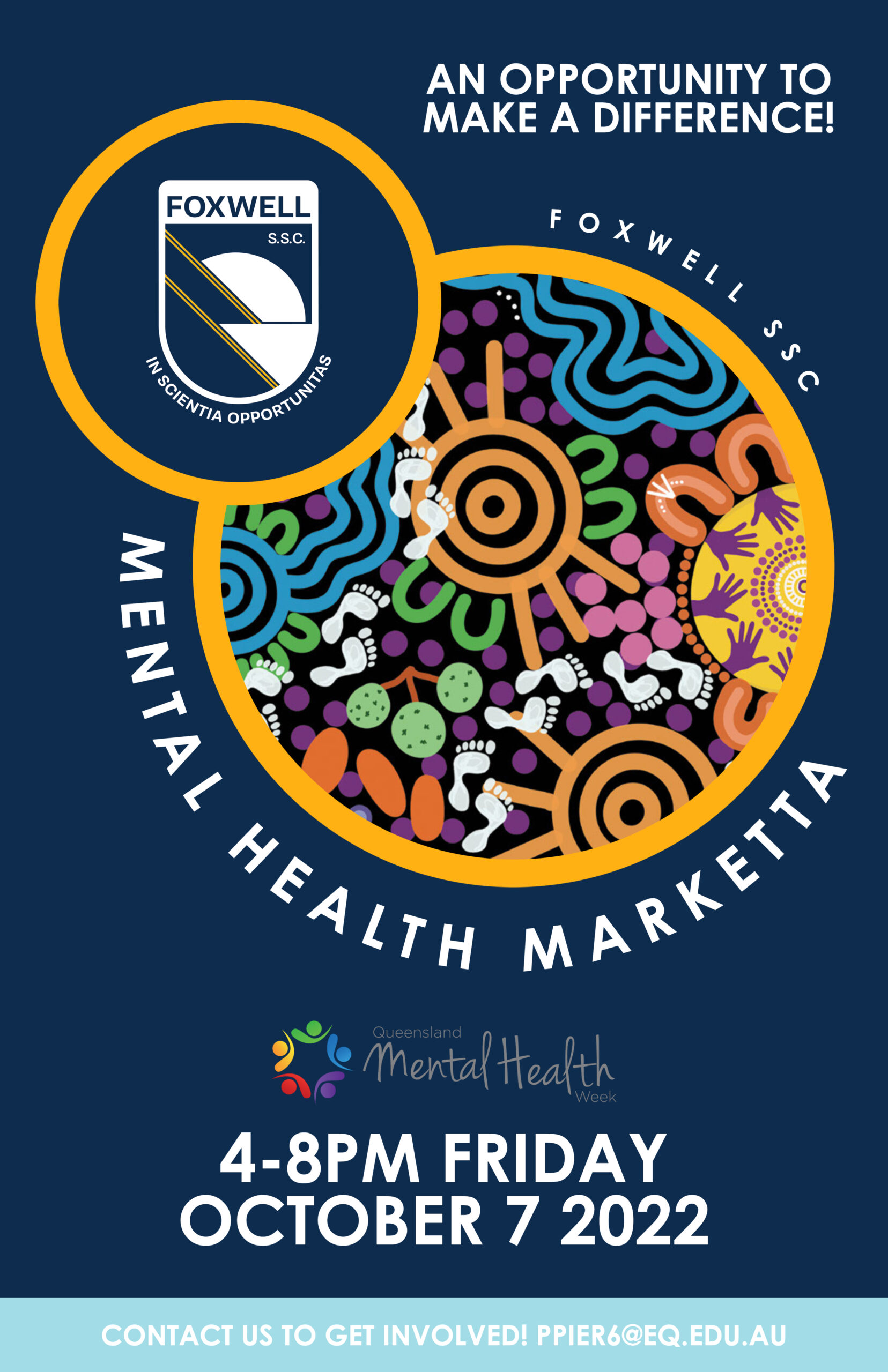 Northern Gold Coast Mental Health Marketta
Northern Gold Coast Mental Health Marketta
Date & Time
Friday, October 7 2022, 4:00 pm
Location
282 Foxwell Road, Coomera QLD, Australia
Organiser
Foxwell State Secondary College
Northern Gold Coast Mental Health Marketta hosted by Foxwell State Secondary College as part of Queensland Mental Health Week.
Along with our neighbouring schools and organisations, Foxwell State Secondary College recognise that we share the community responsibility of taking care of our students, staff and families, and would appreciate your support in investing back into our Coomera community. 
At this event, we are giving community organisations and businesses the opportunity to set up a stall, promote their visions, run workshops or host activities that promote the QMHW 2022 theme of Awareness, Belonging and Connection. Registered organisations include universities, local businesses, community supports, non-profit organisations, mental health services, cultural organisations and sporting teams to participate.
Back to Events