Events
Brisbane Mental Health Expo
Brisbane Mental Health Expo
Date & Time
Friday, October 14 2022, 10:30 am
Location
Brisbane Powerhouse, Yagara Country, Lamington Street, New Farm QLD, Australia
Organiser
Brisbane Mental Health Expo steering committee
The Brisbane Mental Health Expo is returning for its 12th year in 2022!
The Expo is an engaging and innovative way to promote mental health programs, services and organisations and share information and resources with the community. The Expo promotes social and emotional wellbeing, encouraging people to maximise their health potential, enhancing the coping capacity of communities, families, individuals and increasing mental health recovery.
This fun and informative FREE EVENT will feature stalls, food, performances, activities, and lots more!
Theme: Awareness, Belonging and Connection in overcoming loneliness
Date: Friday 14th October, 10:30am – 2:30pm
Venue: The Plaza, Brisbane Powerhouse New Farm
Make sure to follow the Brisbane Mental Health Expo Facebook page for updates on the event.
The Brisbane Mental Health Expo steering committee comprises representatives from Brisbane South PHN, Brisbane North PHN, Metro North Health, Metro South Health, and many Brisbane-based NGOs. For any enquiries about the Brisbane Mental Health Expo, you can contact the steering committee by emailing mentalhealthexpobne@gmail.com.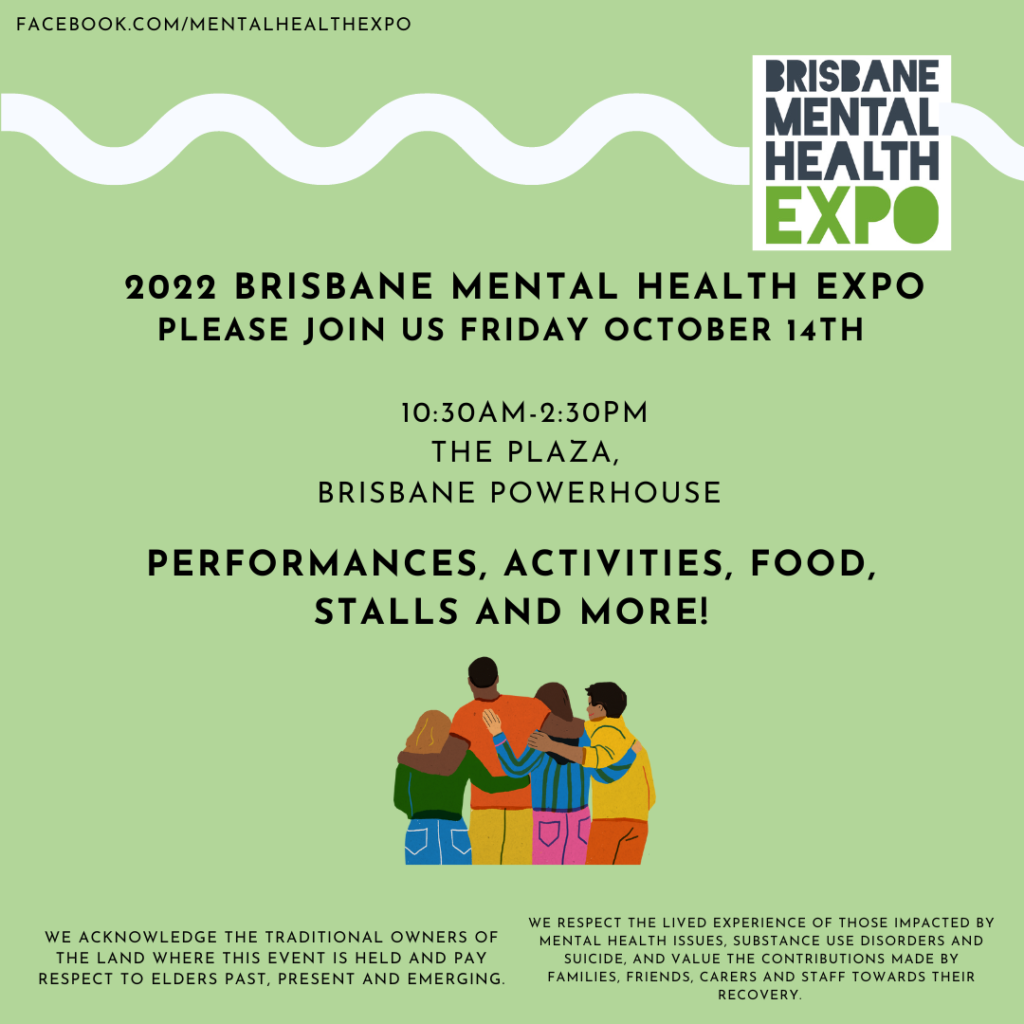 Back to Events