Events
Walk for Awareness
Date & Time
Sunday, October 10 2021, 8:00 am
Location
Kangaroo Point QLD, Australia
Organiser
Mental Awareness Foundation
If there was ever a time for us to come together for some good times, laughter, and love, it's now. The 11th annual running of the largest Walk for Mental Awareness on Sunday 10 October 2021 is going to be a little different.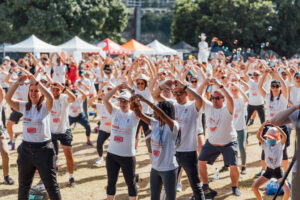 The Mental Awareness Foundation have created a virtual walk, so that you can walk wherever you want, or, you can still choose to join the physical event in Brisbane which will be smaller and socially distanced (entry limits apply).
The morning will be livestreamed to the nation, beginning with an inspiring opening ceremony, where attendees will remember those lost to depression and mental illness and honour those continuing the battle.
There will be a quick warm up and stretch, and then walkers will be encouraged to take off on an 8km walk in their local area or at their nominated start time at the physical event.
Within the registration process for the physical event you will be asked to nominate a starting group to assist us with maintaining adequate space for social distancing.
Walk for Awareness is an event that involves bringing people together in a friendly and safe environment where issues of mental health can be discussed openly with friends, family and supportive strangers.
Register now at walkforawareness.org.au
Back to Events