Events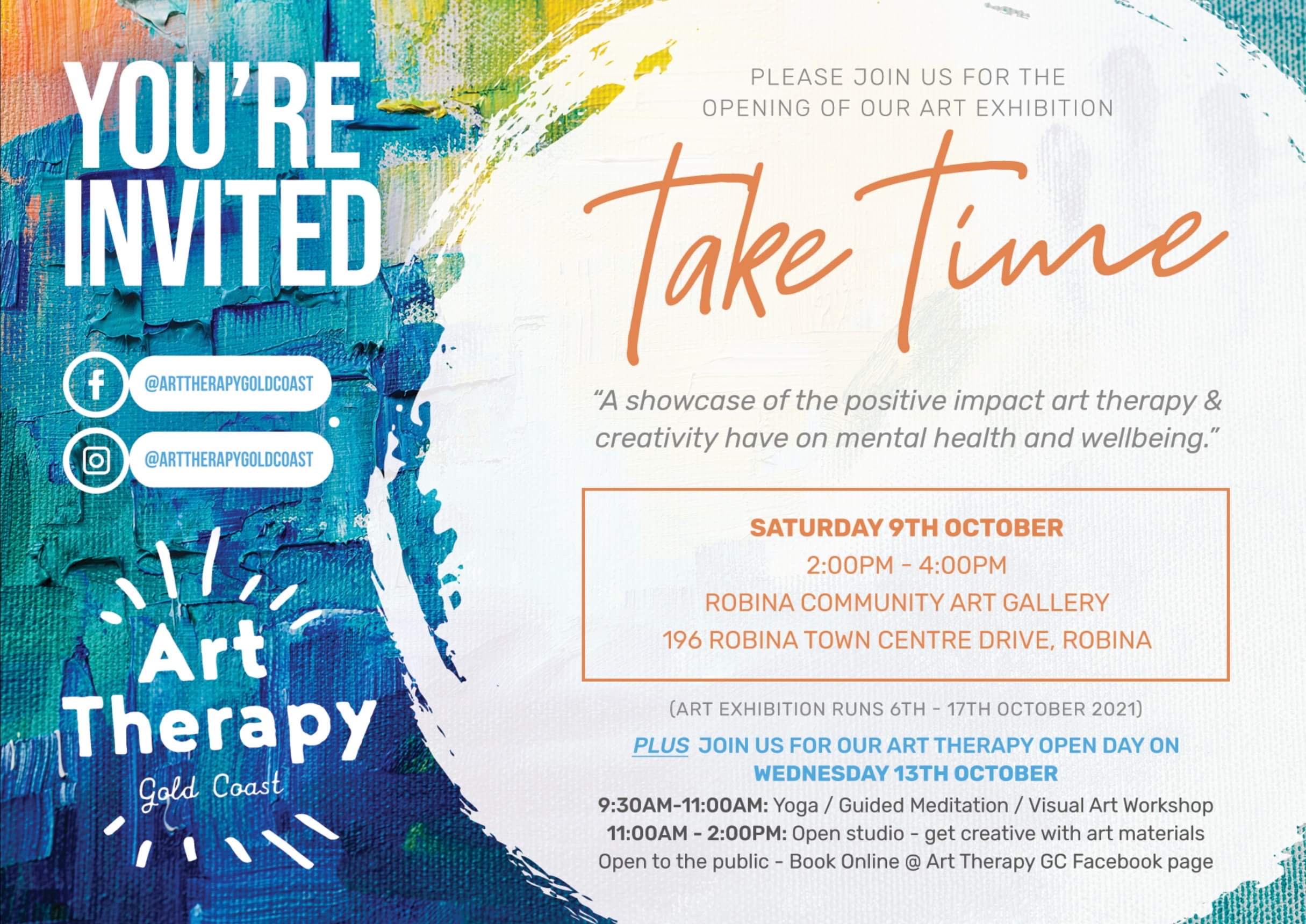 'Take Time': Art exhibition
'Take Time': Art exhibition
Date & Time
Saturday, October 9 2021, 2:00 pm
Location
Robina Library, 196 Robina Town Centre Drive, Robina QLD, Australia
Organiser
Art Therapy Gold Coast
Come and join participants and friends of Art Therapy Gold Coast for the opening of 'Take Time', an exhibition showcasing the positive impact art therapy and creativity have on mental health and wellbeing.
There will be a diverse range of art on display reflecting that we are all unique and celebrating the wonderful ways we can explore and express ourselves in a creative way.
We look forward to seeing you at the opening and/or throughout the week while it is on display.
Back to Events