Events
Windsor Group's Annual Mental Health Symposium
Windsor Group's Annual Mental Health Symposium
Date & Time
Wednesday, October 14 2020, 12:00 pm
How you manage the mental health of employees in your workplace is a sensitive issue for your business. And, knowing how to tread the fine line between what is risky and what is right is essential knowledge for CEOs, HR Managers, Senior Executives and Board Members.
In this year's Annual Mental Health Forum you'll learn new ways for creating strategies and making valuable systemic changes to promote mentally healthy and thriving work environments.
Get the latest updates from leading experts: Ivan Frkovic (Queensland Mental Health Commissioner), Marion Wands (ConNetica Consulting), and Jorgen Gullestrup (Mates in Construction).
Share expert opinion and insights into a range of practical, integrated strategies that can help your people to thrive and your organisation to prosper, post pandemic.
Secure your ticket for this webinar here.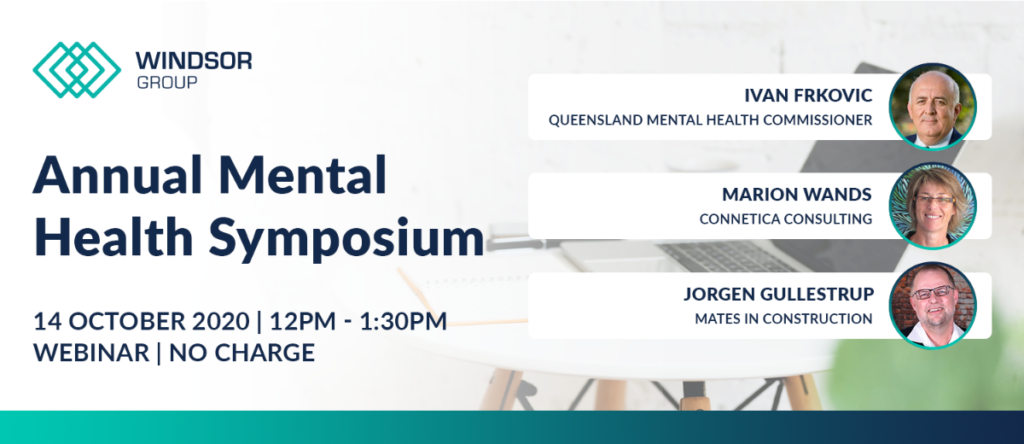 Back to Events