Events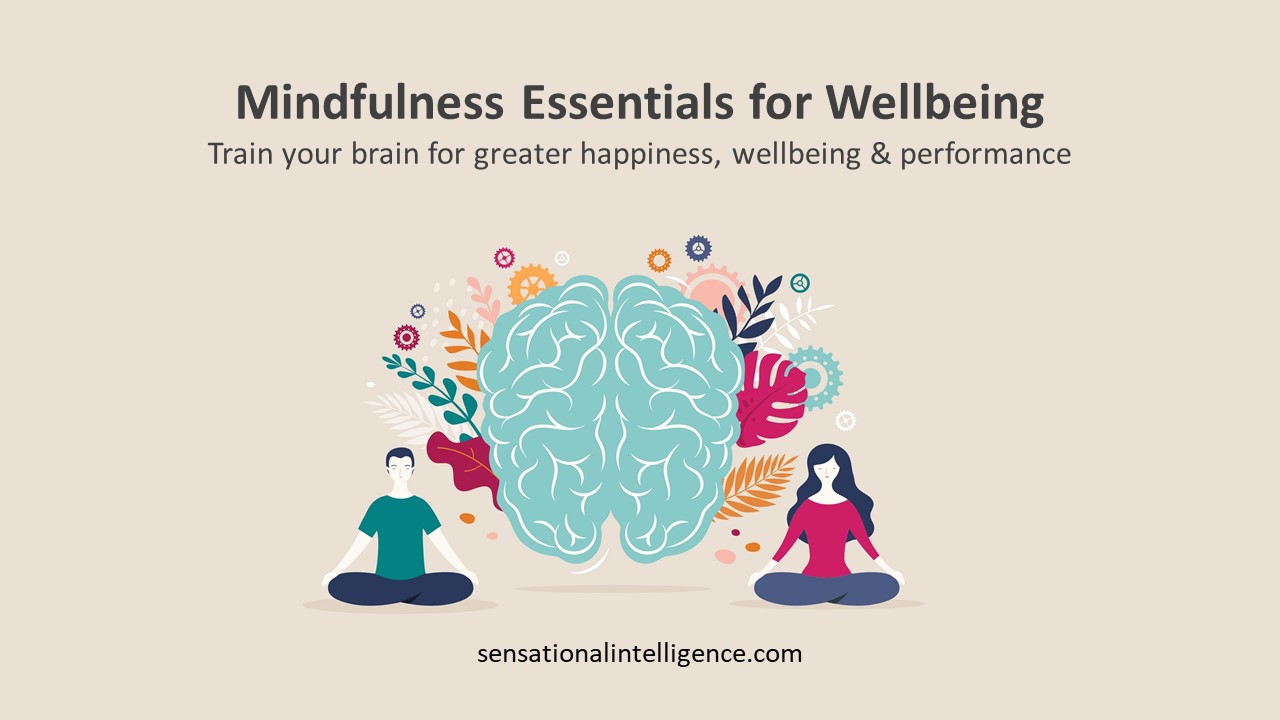 Mindfulness Essentials for Wellbeing (Online)
Mindfulness Essentials for Wellbeing (Online)
Date & Time
Saturday, October 10 2020, 9:00 am
Organiser
Sensational Intelligence
Sensational Intelligence are running a workshop and special offer in support of Queensland Mental Health Week (10-18th October) and World Mental Health Day (10th October).  If you know someone who would benefit from this workshop – register them for FREE or 'donate' back your free spot to someone in need.
Sensational Intelligence are offering one free spot for every paid spot. Contact them for further information.
Let us all work together to support our individual and community wellbeing!
———————————————————————-
As we continue to grapple with the pandemic and the associated challenges and uncertainty, many people are experiencing greater feelings of fear, anxiety and isolation – against an already problematic landscape of increasing mental health conditions. Mindfulness and meditation are practical and accessible skills that we can develop to train our brain and provide relief from these intense, and often debilitating feelings. With practice, we can 'rewire' our brain and build new neural pathways that support greater emotional resilience, wellbeing and happiness.
In this online workshop you will learn the fundamentals of mindfulness practice and our 5 mind model – everything you need to know to get started right now.
As well as gaining the knowledge and understanding of how your mind and mindfulness works, you'll learn and do the daily practices that are the key to transforming your mind.
In this course, you will learn how to:
understand your mind and how it works
experience pain in your life, without suffering & stress
end your anxiety, overwhelm & stress
process negative emotions & trauma
release negative thoughts
Join us for this online masterclass and develop the mindsets that will help you to feel & think in entirely new ways. It will become the foundation of your personal growth and mental health.
If you are bringing a friend, please included their name and email details when you make your booking.
ABOUT MANISH SINGH
Manish is the founder of Sensational Intelligence. He has been practicing breathwork, yoga & meditation for over 40 years, and has 20 years of teaching & public-speaking experience. He is one of the world's most experienced mindfulness teachers.  Manish is a 'finished yogi' – which means that he has completed his mindfulness/yoga practice. 'Finishing' refers to the transformation of mind that is the goal of all meditation and yoga (aka nirvana/enlightenment).
Manish's unique approach to mindfulness integrates ancient wisdom, traditional practice and modern science. He grew up in California, in a family of scientists, and studied evolutionary biology at university. He has travelled the entire path that he teaches and so can show you the quickest and most efficient way to make your life better – for you to be happier and healthier.
His training & coaching is insightful, informative, practical and fun!
Back to Events