Events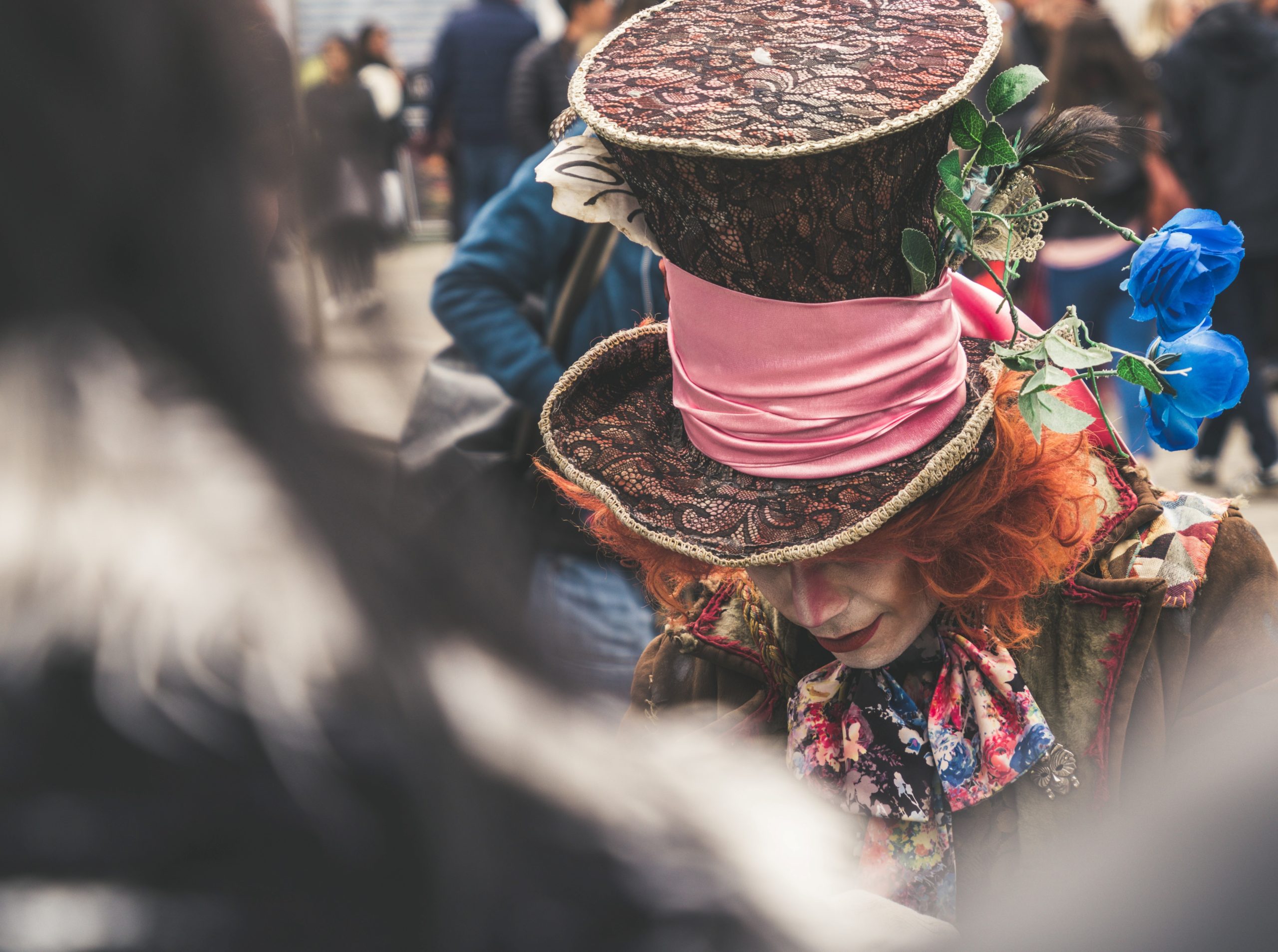 Community Focus – Mad Hatters Tea Party (Sunshine Coast)
Community Focus – Mad Hatters Tea Party (Sunshine Coast)
Date & Time
Friday, October 16 2020, 9:00 am
Location
3/2 Ann Maree Close, Maroochydore QLD, Australia
Organiser
Community Focus Association Inc
Community Focus Association welcomes the community to join them for high tea and celebrations of people with a lived experience of mental health challenges at the 2020 Mad Hatters Tea Party. To attend the party you will need to wear a hat in recognition of all the people who live with mental health challenges in our community.
The history of people referred to as 'Mad Hatters' dates to around 1837 when the term had become common use for those in the hat-making industry who had become 'mad'. An investigation took place after 'madness' rose to epidemic levels in the clothing trade, where it was revealed that the use of mercurous nitrate in curing felt was the cause. Without this investigation, it would have been considered that people were just mentally ill without cause.
Many people who experience mental health challenges in our society also have experiences of significant environmental, historical and social impacts on their mental wellbeing. Our Mad Hatters Tea Party promotes the importance of understanding of where people have come from and that people have stories before they have a diagnosis. The question is 'what happened to you?' rather than 'what is wrong with you?'
Community Focus is a fully lived experience service on the Sunshine Coast who works with people to find their strength, resilience and value to encourage ownership of self-determined transformation from illness to wellness.
2020 celebrations will include:
Official opening of the day and acknowledgement of country.
Mad Hatters Tea Party in our indoor/outdoor café area, where you can enjoy a nice cup of tea or coffee and some delicious food. We have a maximum of 20 people per session over five sessions – bookings are essential.
Artist's Alley – where artists from across the sunshine coast region, who identify as having a lived experience of mental health challenges will be invited to submit their art for public viewing. Artists are welcome to be present to discuss their art and the role it plays in their wellbeing.
Wellbeing activities led by staff and Community Focus group facilitators including Rhythm to Recovery circle, Qi Gong, Meditation, Hula Hoop Class and community message board project.
Community viewings of Crazy Wise Documentary and facilitated peer led discussion- join in person or via Zoom!
Open Mic event where people who identify as having a lived experience of mental health challenges from across the Sunshine Coast will be invited to sing or play a tune, read poetry, present writing or deliver a stand-up comedy skit and tell stories of hope.
For more information please contact the Community Focus office on 0754793110 or info@communityfocus.org.au.
Back to Events